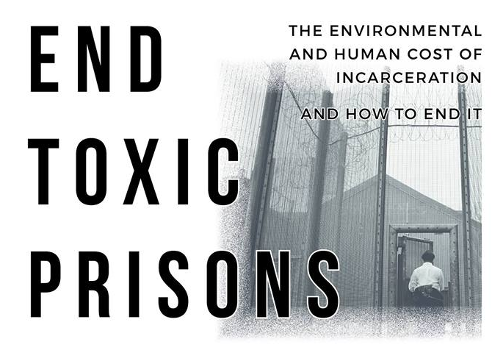 This Autumn, the Campaign to Fight Toxic Prisons from the US will be touring the UK with Community Action on Prison Expansion.
Prisons are toxic environments causing social and ecological harm. Folks from the US have been organising resistance at the intersection of mass incarceration and the environment, successfully delaying the only current Federal prison construction for over 2 years!
Through grassroots organising, advocacy and direct action they have been challenging the prison system which is putting prisoners at risk of dangerous environmental conditions, as well as impacting surrounding communities and ecosystems by their construction and operation.
Come along to learn about their strategy and tactics, as well as broader struggles of prison abolition, anti-racism, and environmental justice.
Information will also be shared about ongoing resistance to the six new mega-prisons in England and Wales, some proposed to be built on toxic sites (including radiological contamination and asbestos pollution) alongside the inevitable habitat destruction that comes with large scale construction projects. Learn how you can get involved!
Cardiff – 29th September 2017
7pm-9pm
Connect Language School
First Floor, 26-28 Churchill Way, Cardiff CF10 2DY
Facebook Event: https://www.facebook.com/events/129793397664005/
Port Talbot – 30th September 2017
10.30pm-12.30pm
Aberavon Beach Hotel, SA12 6QP
Facebook Event: https://www.facebook.com/events/116023012410416/

Swansea – 30th September 2017
7pm-9pm
Swansea Environment Centre, SA1 1RY
Facebook Event: https://www.facebook.com/events/115834292452554/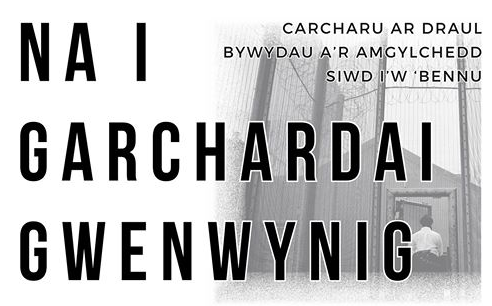 Dros yr Hydref bydd Campaign to Fight Toxic Prisons o'r UDA yn teithio'r DU gyda Community Action on Prison Expansion.
Ledled y byd mae carchardai yn niwediol yn gymdeithasol ac ecolegol. Bu pobl gyffredin o'r UDA yn trefnu gwrthwynebu carcharu torfol a difrod amgylcheddol fel ei gilydd, gan lwyddo i ohirio adeiladu'r unig garchar ffederal am dros ddwy flynedd!
Trwy drefnu ar lawr gwlad, dadlau a gweithredu'n uniongyrchol maen nhw wedi herio'r system garchardai, system sy'n rhoi carcharorion mewn amodau amgylcheddol peryglus, ac sydd hefyd yn ergyd i gymunedau ac ecosystemau cyfagos, wrth eu hadeiladu a'u gweithredu.
Dewch i ddysgu am eu strategaeth a'u tactegau, yn ogystal ag am y brwydrau ehangach i ddymchwel y carchardai, gwrth-hiliaeth, y frwydr ddosbarth a chyfiawnder amgylcheddol.
Yn dilyn hyn rhennir gwybodaeth am wrthwynebiad i'r chwech arch-garchar newydd yng Nghymru a Lloegr, gan gynnwys yr arch-garchar newydd sydd yncael ei gynllunio ar gyfer Port Talbot. Cynllunnir y carchardai yma yn y DU ar gyfer safleoedd gwenwynig, rhai'n cynnwys llygredd ymbelydrol a llygredd asbestos, a bydd cynefinoedd anifeiliaid yn cael eu dinistrio ar bob safle yn ogystal. Dewch i glywed sut i gymryd rhan!
Caerdydd – 29ain o Fedi 2017
7pm-9pm
Connect Language School
Llawr gyntaf, 26-28 Churchill Way, Caerdydd CF10 2DY
Digwyddiad Facebook: https://www.facebook.com/events/129793397664005/
Port Talbot – 30ain o Fedi 2017
10.30pm-12.30pm
Aberavon Beach Hotel, SA12 6QP
Digwyddiad Facebook: https://www.facebook.com/events/116023012410416/
Abertawe – 30ain o Fedi 2017
7pm-9pm
Canolfan yr Amgylchedd Abertawe, SA1 1RY
Digwyddiad Facebook: https://www.facebook.com/events/115834292452554/